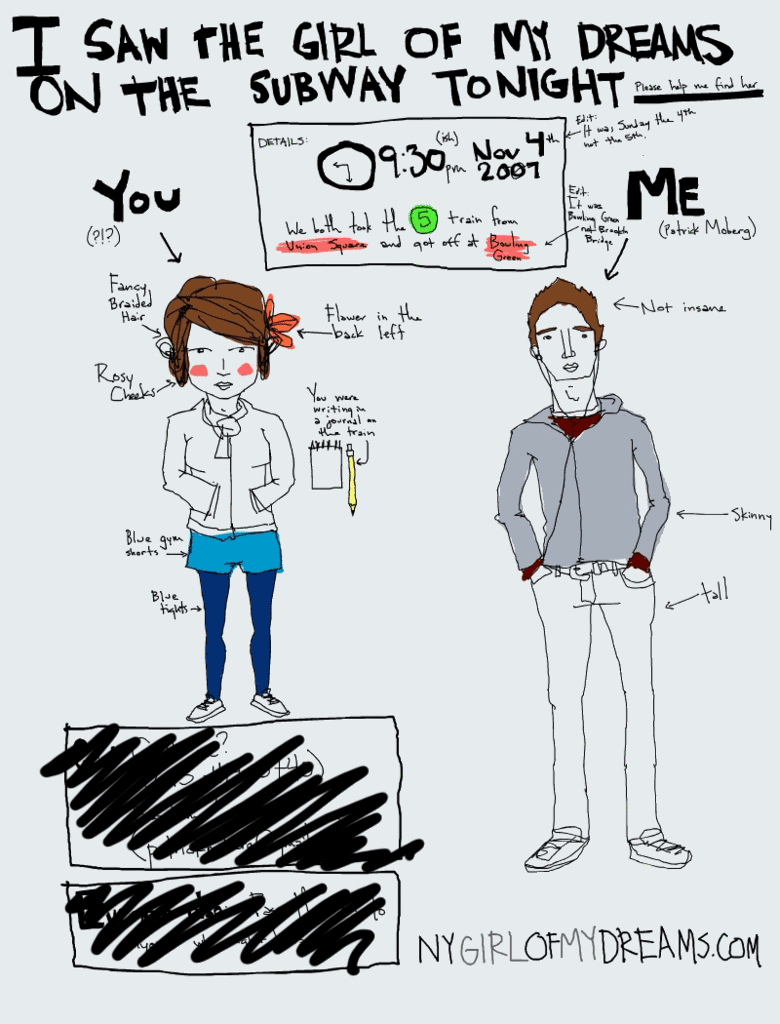 Since I have been living in NYC (it's been three years now), I have met some of the most jaded and bitter people I have ever met in my life. I don't think it's as much the city as it is that I'm at the age when people are "supposed" to be married, so people get all freaked out when they're not married yet.
Anywho, there is this adorable story in the New York Post about a 22-year old guy who saw a girl on the subway that looked like the girl of his dreams. He let the chance to speak to her pass him by, but she weighed on his mind so heavily, that he created a website called http://nygirlofmydreams.com. The site contained a sketch of the girl, the location of their encounter (the 5 train) and his contact information. Within 48 hours, he found her! A friend of hers recognized the sketch and put the two in contact. They have since spoken and will soon be meeting for their first date.
Don't you love that? I love that. It's so sweet. It's solid evidence that romance really does exist…even in New York.